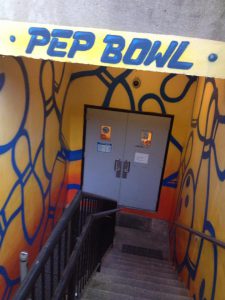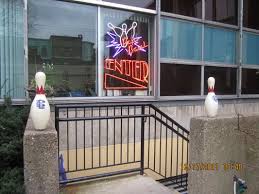 PEP Bowl is open:
Monday: 1PM – 6PM (Leagues after 6pm)
Tuesday: 11AM – 6pm ($35 per hour per Lane from 9:30pm till close)
Wednesday: 11AM – 6PM (Leagues after 6pm)
Thursday: 11AM – 6PM (Leagues after 6pm) open for non- league from 10pm to 12am. Cost: $35 per lane
Friday: 11AM – 12AM
Saturday: 11AM – 1AM
Sunday: 12PM – 6PM (Leagues after 6pm)
Call to reserve…Deposit required to book. There are many times when the bowling center is full.
PLEASE CALL…(215) 952-4297 or (215) 952-BOWL (2695).
We are conveniently located just minutes from Center City Philadelphia at:
1200 South Broad Street
(Broad & Federal Streets)
Get directions
Enter through iron gates into the courtyard on Federal Street. PEP Bowl is located downstairs – take the staircase by the neon PEP Bowl sign.
Street parking can be found on Broad or Federal or on Carlisle behind PEP (west of Broad off Federal). Parking availability varies with the time of day.
Via SEPTA, take the Broad Street Subway (Orange Line) to Ellsworth-Federal Station or take the route 4 bus to Federal Street.